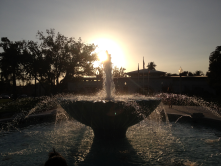 I've take hundreds of photos somehow involving the fountain. This is one of my favorites.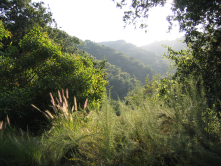 View from the Clamshell truck trail/fire road in spring.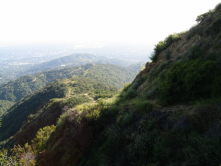 View from the proposed trail out of Monrovia Canyon Park (taken several years ago before it was closed to public access).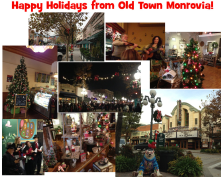 A photo collage I created with some if the sights from Old Town Monrovia during the holidays to share with my friends on Facebook.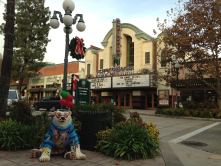 This is a picture I took in our wonderful Old Town featuring a bear in the foreground from the Monrovia 125th anniversary art project.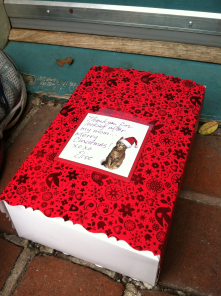 On our doorstep, our neighbors daughter filled this box with homemade baked goods and wrapped it with gratitude. I love "coming home!"
The Plan Monrovia meeting of 12-11-12 at Community Center. Each of us gave five ideas and we all got to vote on the ideas! Great night!!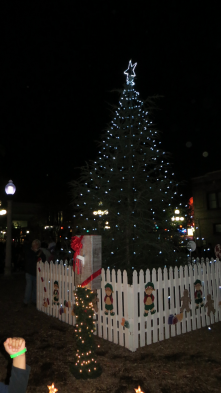 12-6-12 Our new Christmas tree, Monrovia Library Park. Donated by The Home Depot (original tree was blown down in the wind storm of 2011.)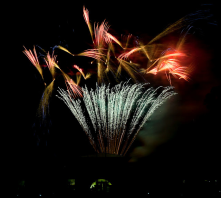 Fireworks from the roof of the Library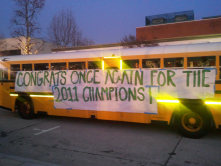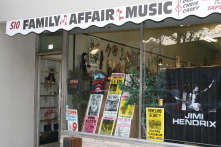 Unique specialty shops in Old Town makes for an interesting visit.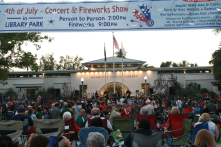 Our city's Fourth of July celebration, 2012. Good music, good friends and great fireworks!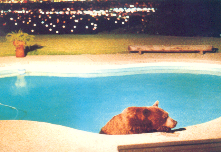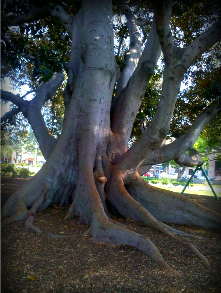 The Morton Bay Fig in Library Park